Business First… Then Technology
V2 technology's comprehensive service ensures IT and business alignment – helping organizations keep pace with technology, minimizing vulnerabilities and getting the most out of IT.
End-to-End IT Services / Strategy to Support
Collaborative IT Direction & Partnership
Alignment to Business Objectives
Broad Scope of Traditional IT Services
Cost Effective Solution for all IT Needs
Will MyCIO work for you?
Let's talk!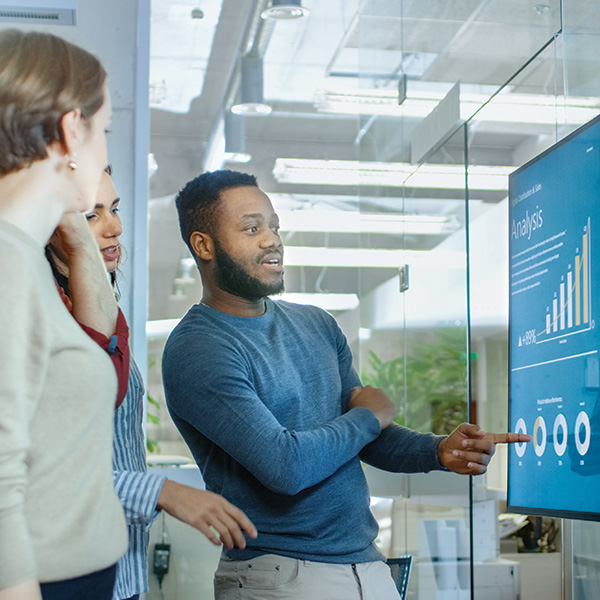 PACING
My organization is advancing and technology is not keeping pace.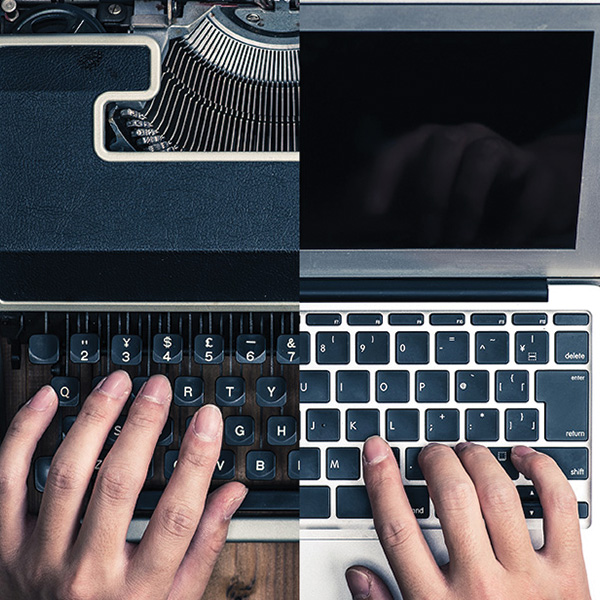 Demand
My provider (internal or external) is not meeting organizational demands.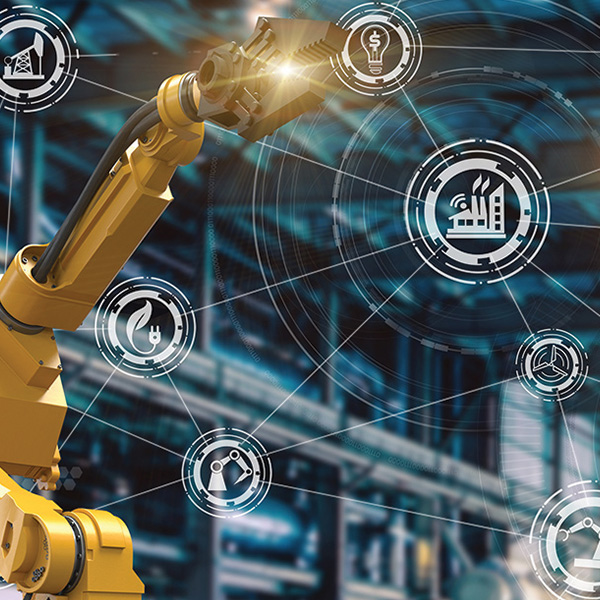 Waste
My current technology is unknown or not fully utilized.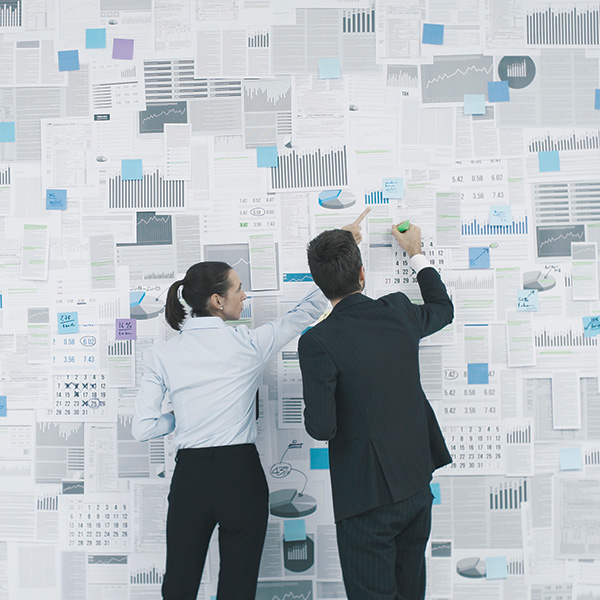 Risk
My organization has vulnerabilities and no mitigation plan.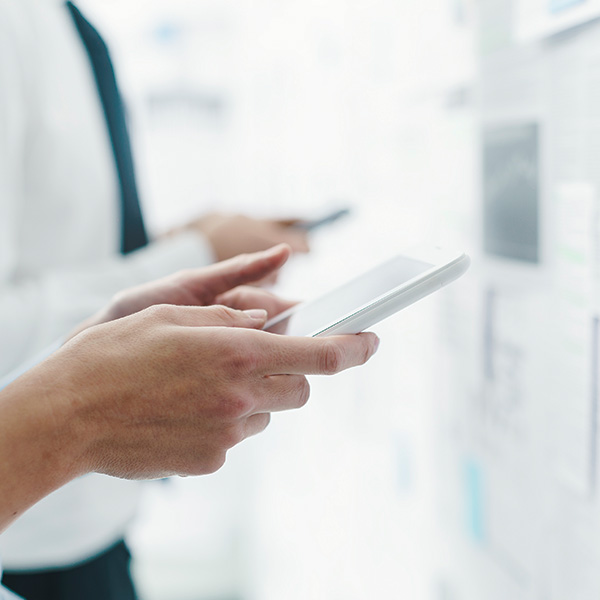 Resources
Leaders in my organization don't have the time or ability to manage IT.
Organizations with growth goals that rely on technology
Organizations with little knowledge of what's being spent on technology
Business owners with limited time to keep up with industry advances
Mid-sized companies with an annual revenue of $5M – $250M
Private Equity firms needing to understand the technology in a business to drive value
Business owners working to prepare the IT side of the house for transition
Do these scenarios sound familiar? 
Let's talk about MyCIO!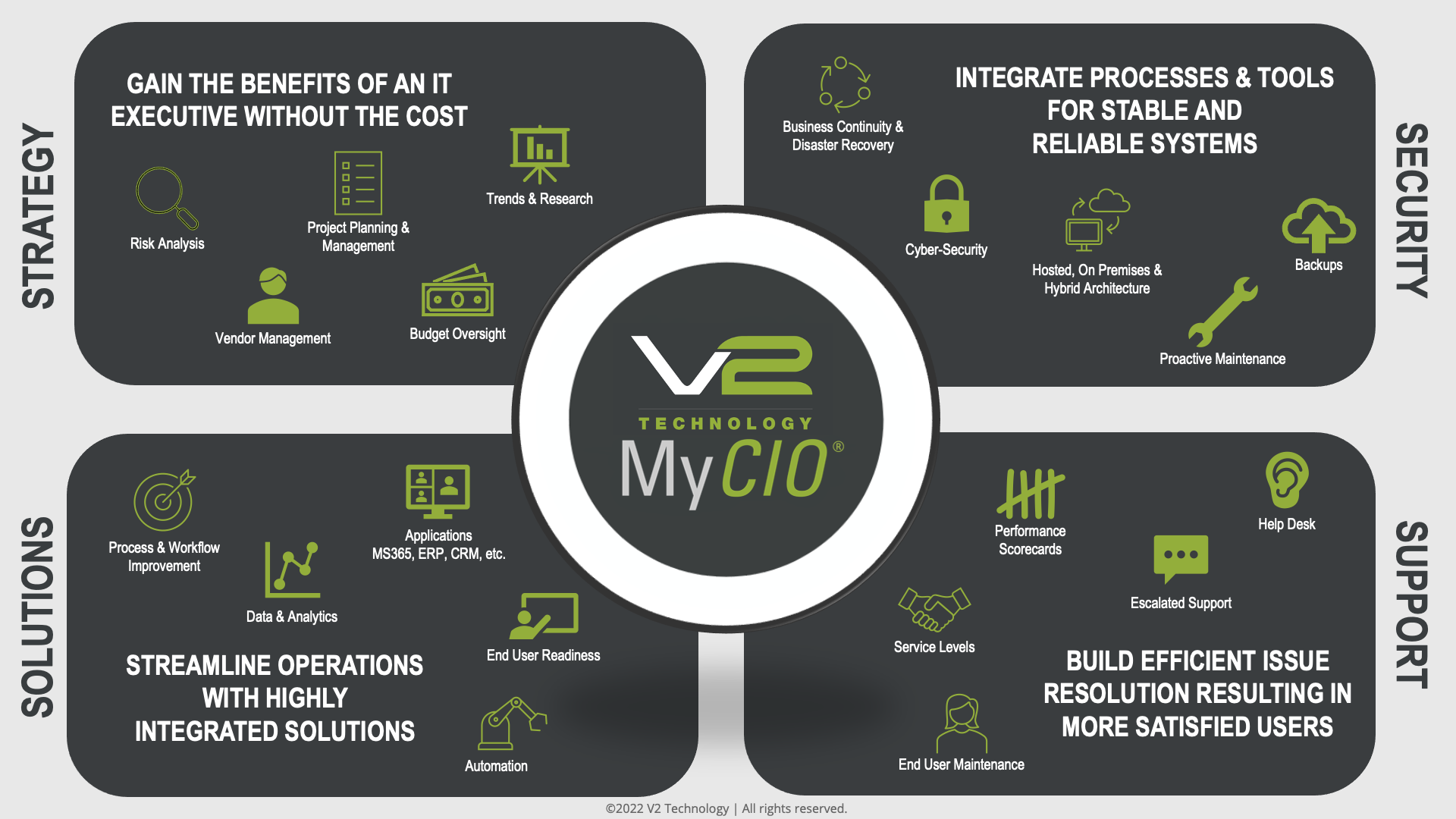 Are you looking for more information about MyCIO?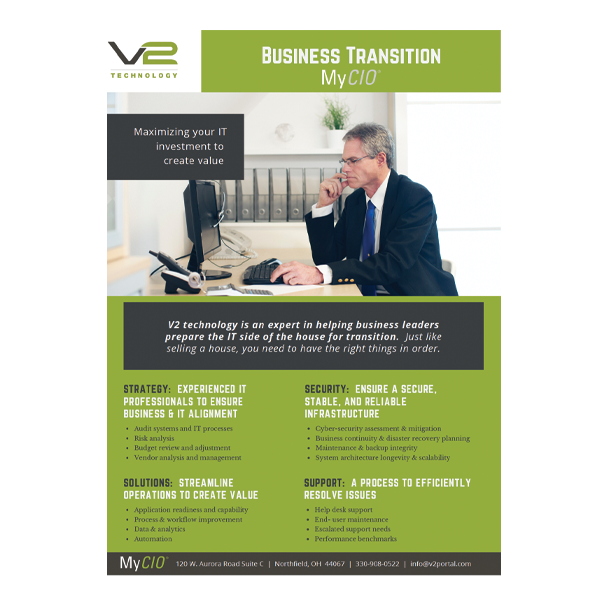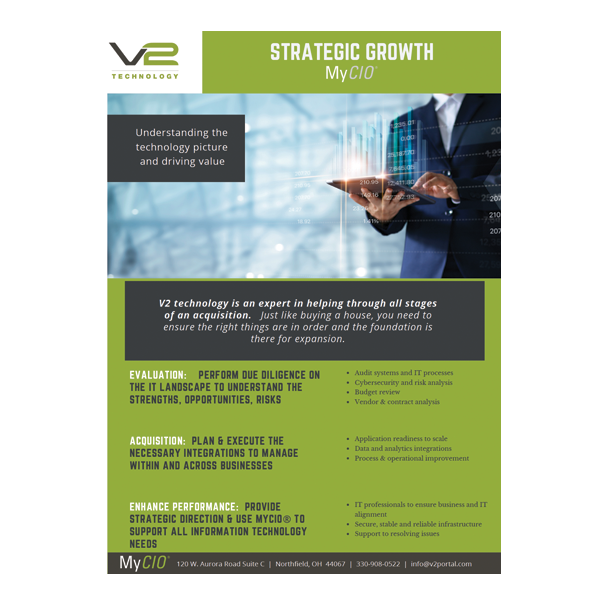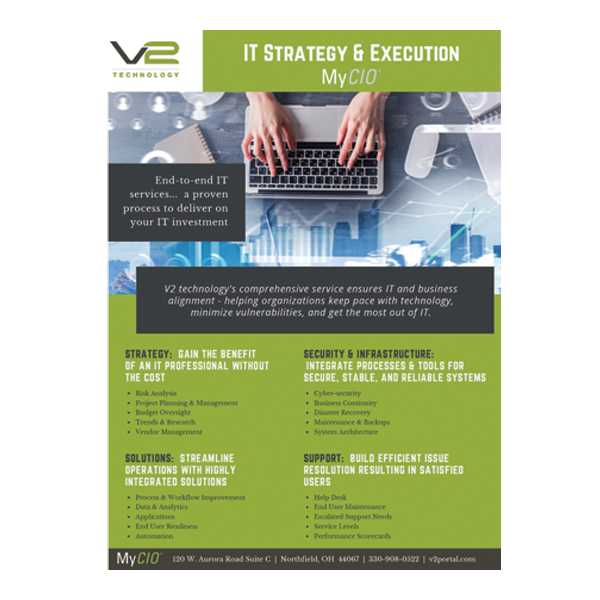 Clients trusting V2 Technology
NEED CERTAINTY IN YOUR BUSINESS?