V2 Technology was founded in 2005 to serve the information technology needs of businesses within Northeast Ohio. Founder, Pat Golembiewski brought his extensive consulting experience to help companies achieve their technology goals.
V2 started by serving large commercial clients with their IT staffing and project needs. The company had sound processes and criteria when matching skills to a customer's needs—making them very successful.
The success within the large commercial space quickly expanded into the government sector. The NASA Glen Research Center was in need of technical experience and staff and V2 applied its successful approach and was part of a winning team on several key government research projects.
At the same time, small to mid-size companies were in need of technical support and monitoring. V2 invested in critical systems and people to meet these needs and begin growing this new Mid-Market segment.
From this came a realization that these mid-sized companies did not have any technical oversight that aligned with their business strategy. Companies were not maximizing their IT investment. This is where the V2 MyCIO® model was born—to drive strategy with the ability to execute!
Technology is a given, but we're also about the people
Technology is in our name, but people are V2's primary focus. As with any company, it's our people that make V2. And we don't take that for granted. Our extremely skilled and personable team continuously delivers incredible results for our clients.
What we believe is just as important as what we do
V2 believes in building a better future for everyone. Paying it forward is at the core of the V2 philosophy, providing an outlet for our team to give back to the communities where we live and work. It's about more than a specific project. It's about having heart and connecting with the world, one person at a time.
That's V2!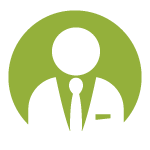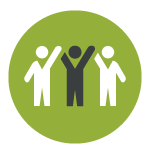 Learn more about V2 Technology
Clients trusting V2 Technology
NEED CERTAINTY IN YOUR BUSINESS?